Japanese Proof Set to be Auctioned by Heritage this Week!
A significant Japanese proof coin collection will be put on the auction block Jan. 8-9 by Heritage Auctions. The sale will occur at the Waldorf Astoria Hotel during the New York International Numismatic Convention.
Just a handful of proof coins were produced by the Japan Mint in 1880 for use only in presentation sets, the firm said. "Ornate and sharply struck, they are often listed amongst the most beautiful Japanese coins in existence," said Cristiano Bierrenbach, Executive Vice President of International Numismatics. "Proofs were struck for 13 types, and 11 are present in this collection. It is believed to be the most complete set of Meiji Year 13 proofs outside of the Japanese Mint Museum."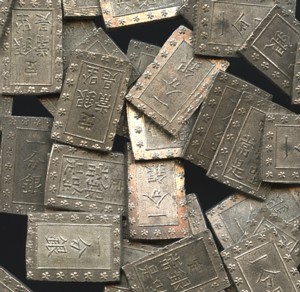 A 20-yen gold piece graded PF64 Cameo by Numismatic Guaranty Corporation leads the consignment, the firm said. It is one of the rarest Japanese coins of any era, with less than 10 of the original 103-piece mintage thought to exist. Records indicate an example of this issue has only sold once this century, a PF63 NGC example from the Norman Jacobs Collection, which realized $230,000 in 2011.
The current coin offered features fully mirrored fields and exceptionally crisp details, particularly within the dragon motif and kanji characters. Only twice in the past two decades have collections of Meiji Year 13 proof coins been offered at public auction. "The Pittman sale in 1999 and the Norman Jacobs sale in 2011 attracted bidders from all over the world, and this collection is superior in both quality and completeness," Bierrenbach said.
A 10 yen gold NGC PF64 Cameo the firm believes is the finest example ever offered at public auction in the West. Although slightly more were struck than the 20-yen proof (136), the 10-yen piece is generally considered scarcer, with only 5 pieces known. An example also sold from the Norman Jacobs Collection, reaching $253,000.
A 5-yen gold NGC PF65 Cameo is expected to attract considerable interest from collectors. Although the 5-yen gold coin was a common circulation strike, the 1880 proof strike is easily the rarest of the gold Year 13 set. Just 79 were minted, and an example has not been offered publicly in 17 years.
The 2-yen gold NGC PF66 Cameo offered is the finest Meiji Year 13 proof of any denomination or composition known. This example exhibits extraordinarily crisp details and full luster. This is also the rarest pattern offered in the set. Struck periodically between 1876 and 1892, total production of the type was 304. 87 were produced in 1880, and this is believed to be only the third time an example of this rarity has been offered to the public in the West.
Together, the 11-coin collection is expected to realize more than $1 million.